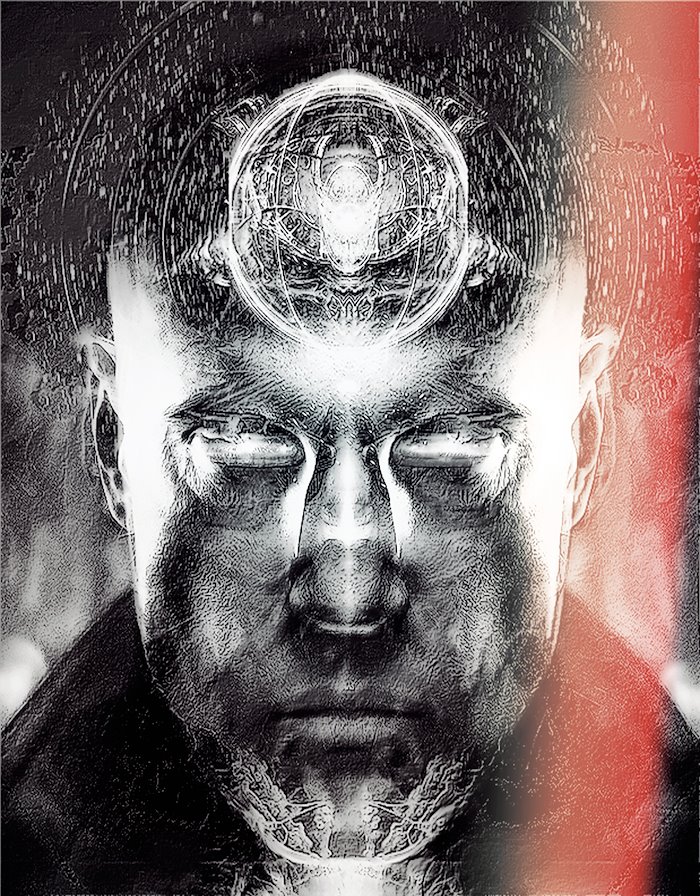 Above - "Now and Then" - Alan Brooks 2018
---| implanting of machine forces into humans |---
Man will, in time, manage to implant the death-forces in man, related to
electrical and magnetic forces, with external machines. He will then be
able to direct his intentions, his thoughts into the machine.
(Rudolf Steiner, Individuelle Geistwesen und einheitlicher
Weltengrund, November 25, 1917, Dornach)
Below describes a more positive and responsive way forward for those with eyes to "see"
---| two ways to proceed |---
When as human beings today we consider what should happen in the social
sphere or in any other field, there are two ways of doing this.
We can construct a programme, form programmatic concepts, and think out
how the world should develop in a certain area. We can present this in
beautiful sounding words. We can swear by these words and take them as
dogmas--but nothing will result from them, nothing at all! We can have the
most beautiful ideas about what ought to happen, but nothing will come of
them. For ideas, however beautiful, need not result in anything. In fact,
contrived programmes are the most worthless things in life.
But there is another way of proceeding. We can do something in contrast to
this programmatic approach, and many people achieve it without any special
clairvoyance. Out of a naive intuitive knowledge of the condition of the
times, can we simply ask ourselves what is bound to happen in the next
twenty or thirty years? What in our time wishes to become reality? Then,
once we have discovered what will inevitably happen, we can say to
ourselves: 'Now we must choose. We can either come to our senses and guide
the course of events in the direction they must inevitably take--in which
case matters will turn out well; or we can fail to do this and allow
matters to run their course--in which case we are asleep, simply not
awake. And then the course of events will be brought about by
'catastrophes'. In that case, revolutions, cataclysms, and so forth will
follow. No statistics, no programmes, however well thought out, are of any
value. The only thing of value is observation of what the times engender.
What the times engender must be taken up, must be penetrated: the
intentions of the present time must be governed by this.
(Rudolf Steiner, The Mission of the Archangel Michael,
pp. 133-54*, MŸnich, February 17, 1918).
https://alanbrooksart.blogspot.com/2022/03/now-and-then.html
https://jayandalanbrooks.carbonmade.com/projects/6425669